ITM GROUP AG LTD
The privately-owned international freight forwarding company and authorized professional crewing agency located in London, United Kingdom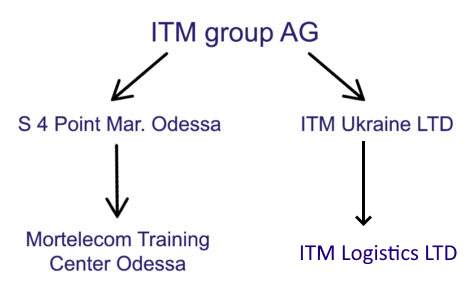 We offer a single source intermodal freight forwarding service throughout the world. You will get the benefit of our extensive experience in freight forwarding by way of an established network of selected road, rail and intermodal partners.
As crewing agency we provide our principals with well-educated and competent multinational seamen from a single person to a complete crew for all types of vessels, including: Bulkers, Containers, Heavy Lifts, RO-RO, Reefers, Dredgers, Passengers, Luxury Yachts, Oil, Product, Ch. (1,2,3 gr.) LPG\LNG tankers, AHTS vessels, cable layers, drilling vessels and offshore installations.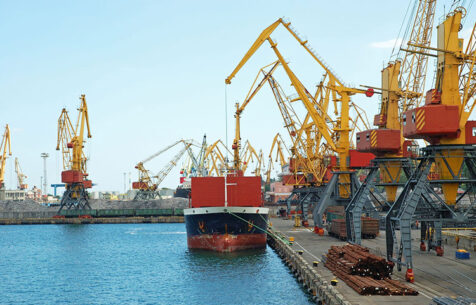 Ship Agency
ITM Group AG Ltd provides a full range of agency services ensuring the highest standards of attendance and full compliance with best practices in industry.
The company is always committed in meeting the requirements of ship owners, charterers, operators and managers and has the skills, resources and infrastructure to offer high level assistance and services for a diversified range of vessels, including tankers, bulk carriers, container carriers, general cargo and heavy lift vessels, along with offering all port call services including cargo and passenger handling, ship to ship operations, project work & liner services.
Responding to the demands of local and regional markets, ITM Group AG Ltd besides port operations may support its clientele by offering general maintenance services or protecting agency services, including repairs and dry docking, coordinating ship sale and purchase transactions, arranging ship inspections and technical support, claims handling, besides coordinating crew changes, supplies and deliveries.
Our company provide all kind of agency services in Ukraine and has representative offices in Odessa, Chornomorsk, Nikolaev and Berdyansk. Also, we can arrange agency services in Bosphorus/Turkey with our partner company AYDIN MARINE.
Freight Forwarding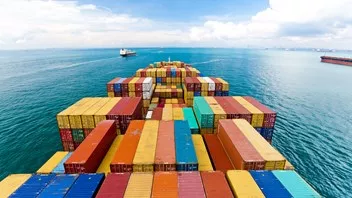 Sea Freight
We work with and on behalf of many of the leading Freight Forwarders & NVOCC's around the world. Customers dealing with LCL, FCL to and from key markets worldwide, benefit from our flexible sea freight solutions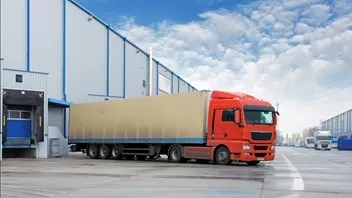 Land Transport
You can get reliable land transport solutions from us and our strategic partners, covering general trucking, intermodal — heavy lift transport and rail carriage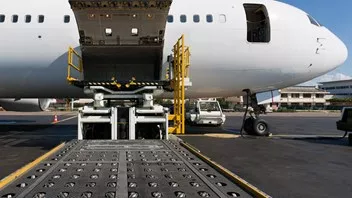 Air Freight
Our air freight solutions are offered through leading air carriers and dedicated air charter providers for part and full charter. Working with us, you will get air consolidation services to and from major regional hubs.
ITM GROUP AG LTD presents full range of services for crew recruitment on ships of foreign Shipowners. The professional team of our subsidiary company «S 4 Point Maritime Agency» help us to provide our clients with the best services:
CREW MANAGEMENT
CREW TRAVELLING
ISM & ISPS SUPPORT
SUPPLY TECHNICAL AND PROVISION
PORT AGENCY CERVICES SHIPMANAGEMENT
MARITIME TRAINING & EDUCATION
FLAG STATE SERVICES
CREW TRAVEL & LOGISTICS
ACCOUNTING OF CREW WAGES
TECHNICAL MANAGEMENT
Our Dredging Service
— Dredging and reclamation works for new port construction or existing port reconstruction;
— Dredging new waterways in harbours, inland waters and offshore areas;
— Dredging to maintenance existing waterways depths;
— Replacement of bottom ground;
— Delivery of dredged materials (sand, gravel) to building sites;
— Pit dredging for foundations of all kinds of hydraulic constructions: piers, dams, moles breakwaters, floating and dry docks;
— Underwater trenches creation for oil, gas pipe lines, sea water intakes and other marine constructions;
— Underwater pipelines and cables protection;
— Shore protection and beach restoration;
— Survey and underwater inspection of dredging area, dumping grounds and approaches;
— Placing bedding materials and installations of concrete blocks and masonry dams, moles, breakwaters and protective walls;
— Underwater engineering works; Irrigation systems construction
— Towages;
— Bunkering and lubricating oil supply;
— Running repair and maintenance of vessels
— Dredging fleet specialists training.
Dredging
Bucket ladder dredger «Dunay»
Year and Place of construction
1975, Germany, Peene-Werft Yard
Register Class
MSR 90 A1 CSE, ледовый класс 1
Dredging depth, m
min: 5
max: 18 (24m after re-equipment)
Self-propelled hopper barge (600 m3) - 3 units
Year and Place of construction
Kievskaya — 1985
Kuyalnitskaya — 1989
Izmailskaya — 1990
All ships built in Romania
IMO number
Kievskaya — 8724547
Kuyalnitskaya — 8728842
Izmailskaya — 8832045
Register Class
MSR 90 A1, CSE, ледовый клас 1
Main engines, kW
Kievskaya — 2 x 272
Kuyalnistkaya — 2 x 287
Izmailskaya — 2 х 287
Anchor Handling Tug
Year and Place of construction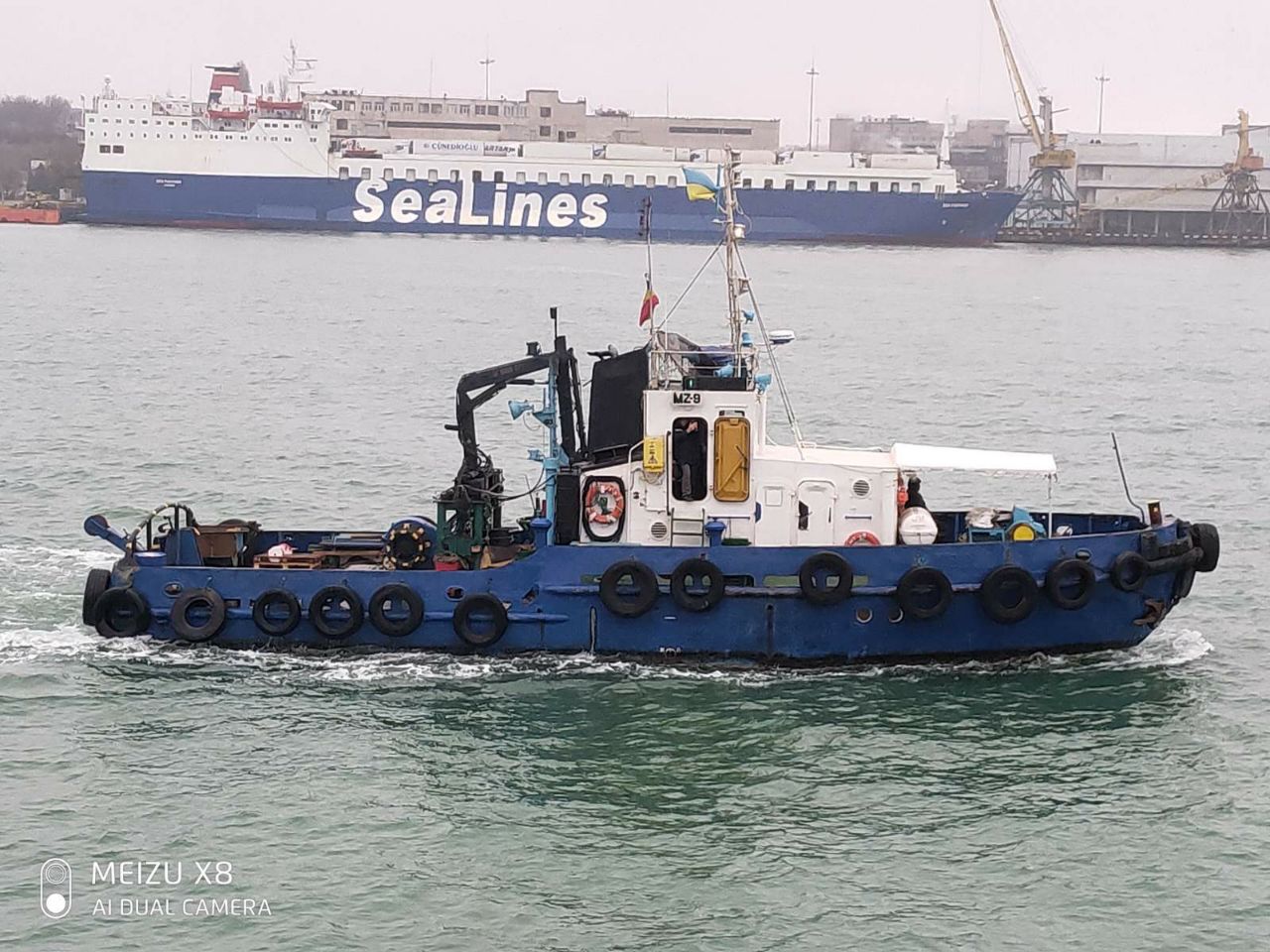 Partnership
We successfully cooperate with shipping companies for employment of seamen for their vessels and guarantee immediate response to the Principal, dynamic approach to any problem and quick mobilization of required persons.
As proof of the above — no accidents due to our crews occurred in plenty voyages and cruises. Cooperating with our agency, a Ship Owner will never have problems with rotation planning, arranging sources, visas, travel organization, agent interaction as we take whole responsibility for all the related procedures.
The cooperation with our company in the crewing business will provide your company vessels with high qualified and experienced specialists.
Usually we are making crewing management including collection, arrangement of standards of training and assembly crews according to international and companies requirement, transportation to the vessels, crew management during the all contract up to crew off-signed theirs contract and repatriation to living countries (we have possibility for flights booking).
Our services
With pleasure we can assist you to cover all kinds of your marine survey services
1. Hull and machinery inspection
2. ON & OFF hire bunker and condition surveys
3. Cargo storage and securing survey
4. Cargo inspection and monitoring shipboard operations
5. Pollution survey
6. Pre-loading Cargo condition surveys
7. Draft survey
8. Containers inspection
9. Holds condition and cleanless inspection
10. Sampling and samples analyses
11. Tally and weighbridge surveys
12. Quays & fenders inspections and repairs
13. Cargo inspection and monitoring shipboard operations
14. Ullage surveys
We are excited to announce the opening of our New Branches at Odessa, Ukraine and we are ready to serve you at our new location with the same quality you have come to expect of us.
The new Branch will be able to better service the needs of our valued clients in Eastern Europe, CIS countries and Baltics.
Please send all inquiries to:
ITM Ukraine Ltd.
e-mail: operation@itmgroup.net
phone: 38 (093) 2873353
S 4 Point Maritime Agency
e-mail:
phone: +38(099) 372-71-33; +38(096) 234-99-26
Soon… the opening of other new branches.
Contact Us
14 Bowling Green Lane,
1st floor, EC1R0BD
London, United Kingdom
+38(048) 735-33-31
With pleasure we can assist you to cover all kinds of your marine survey services